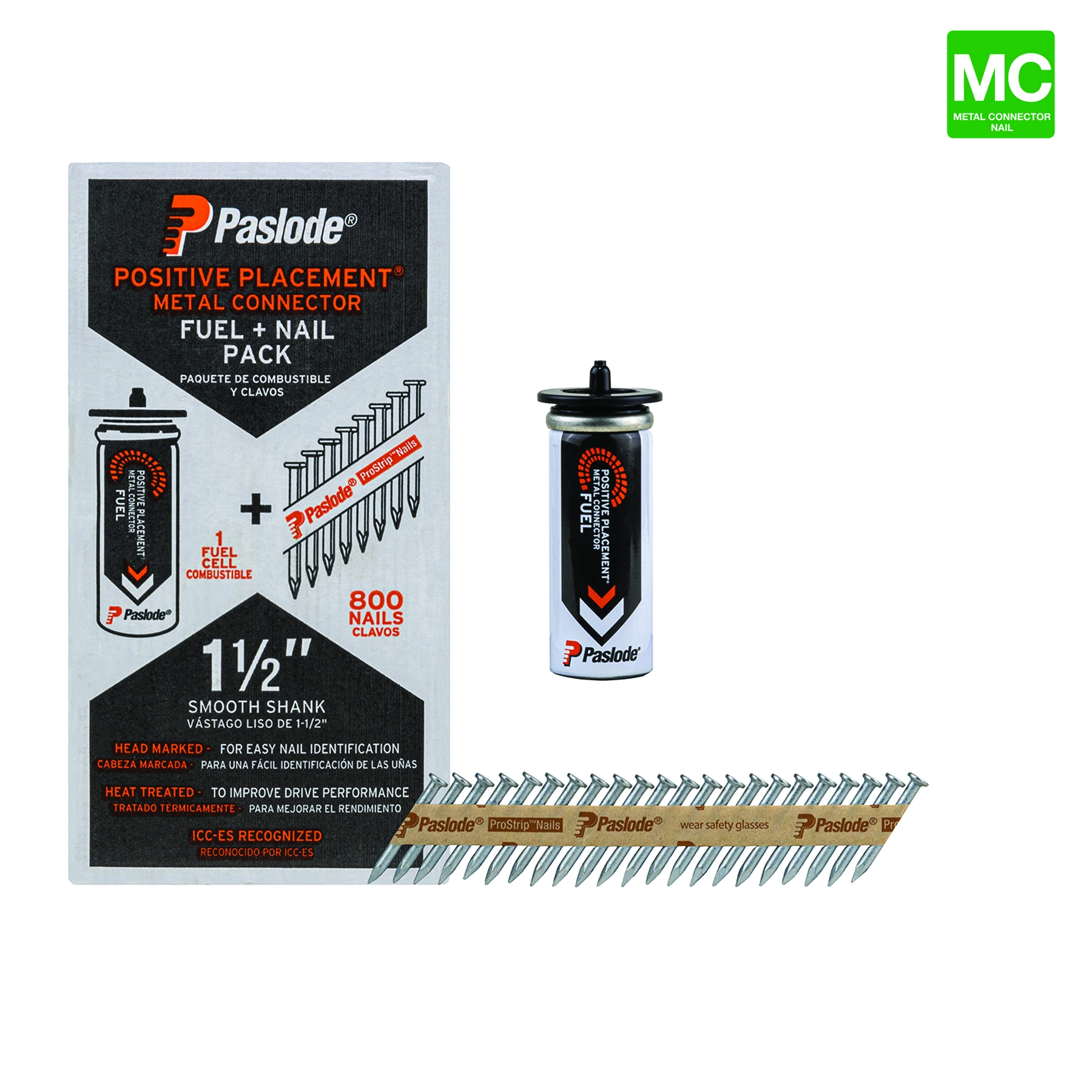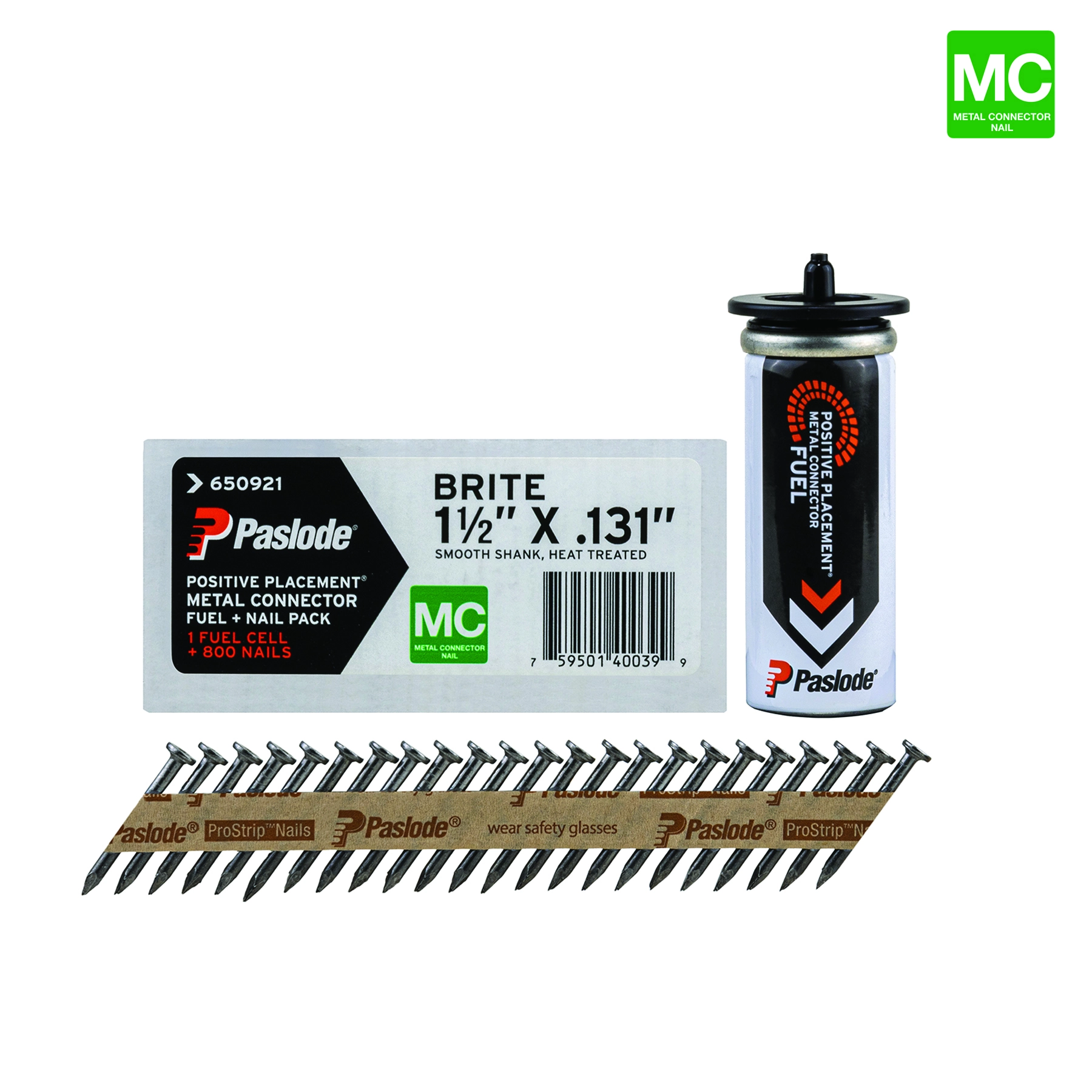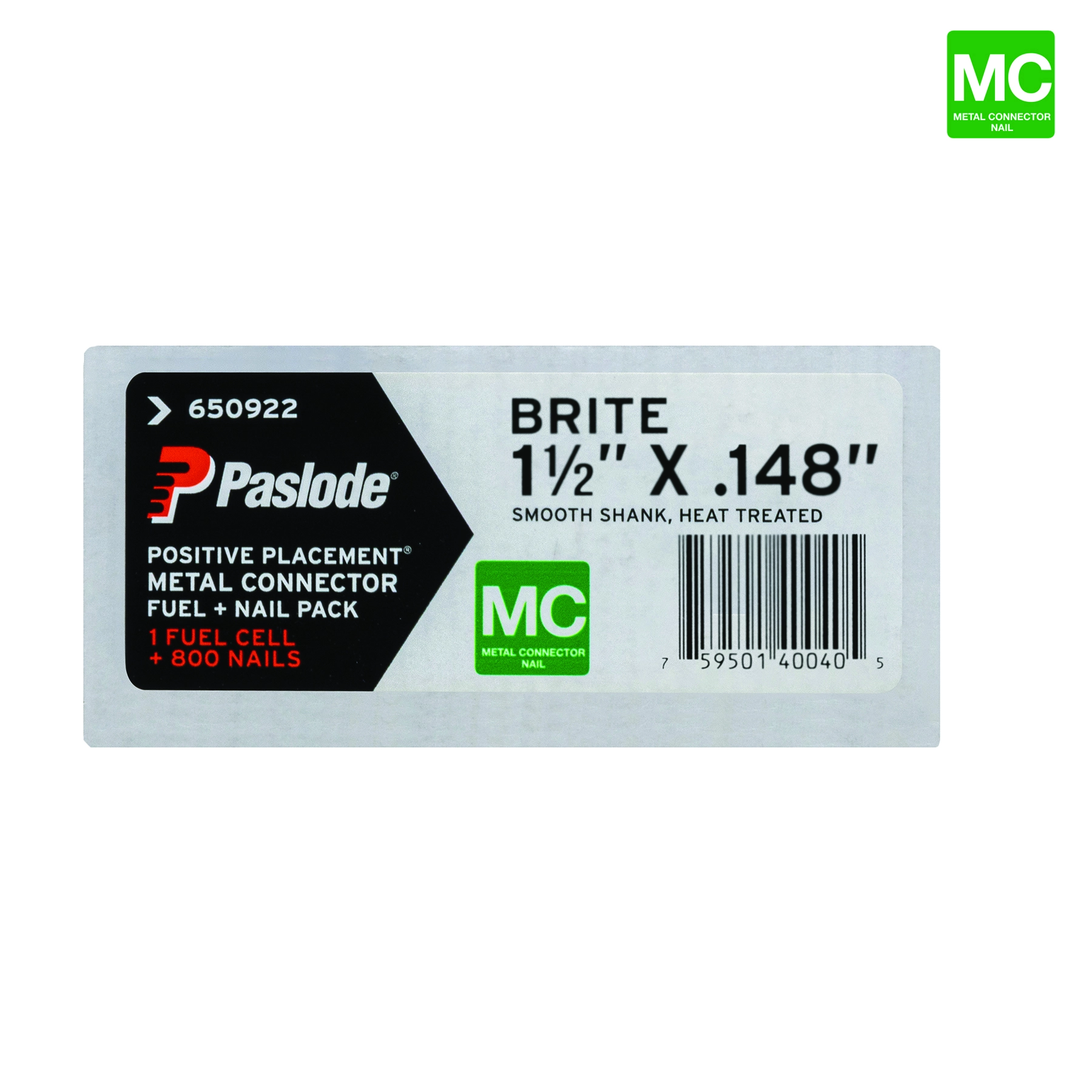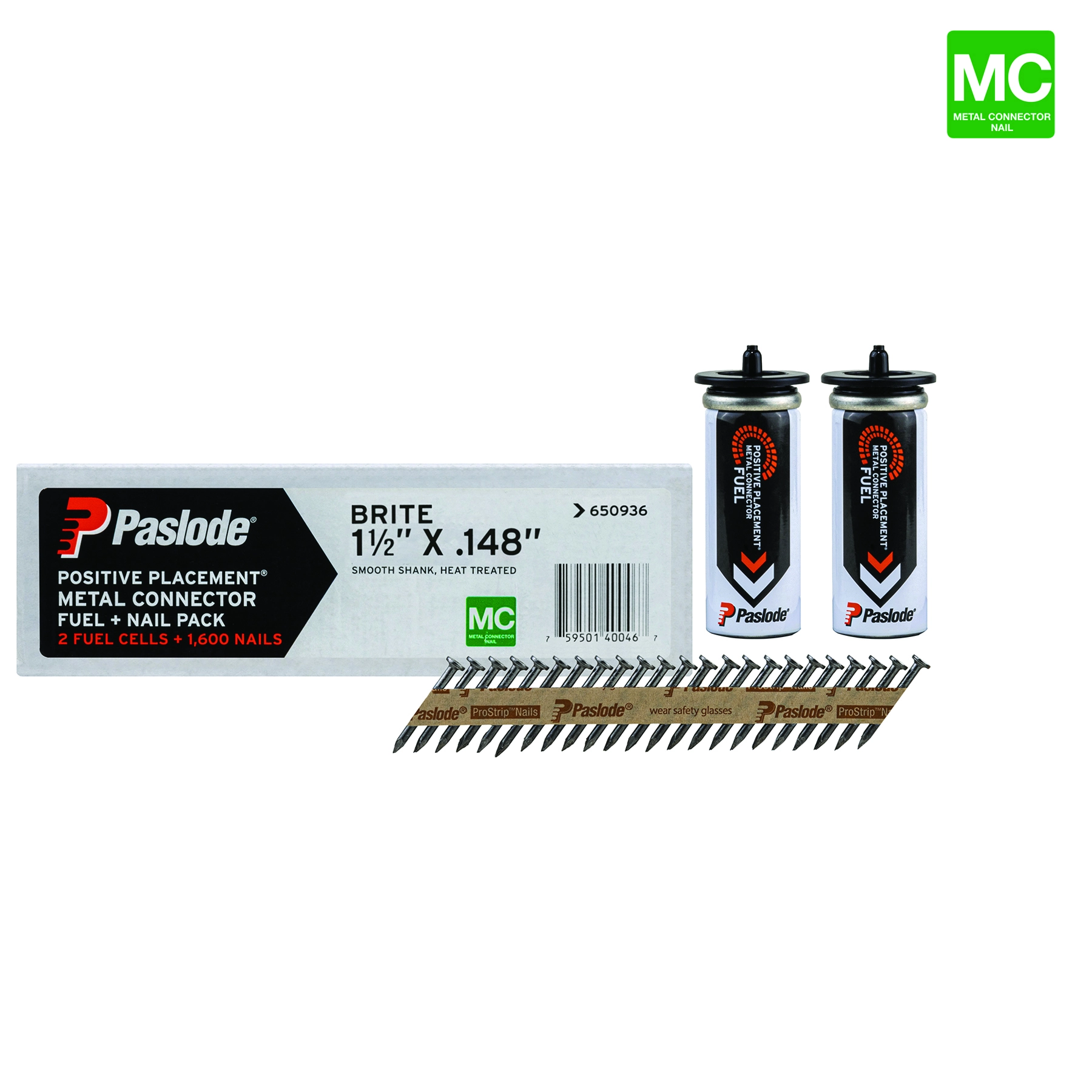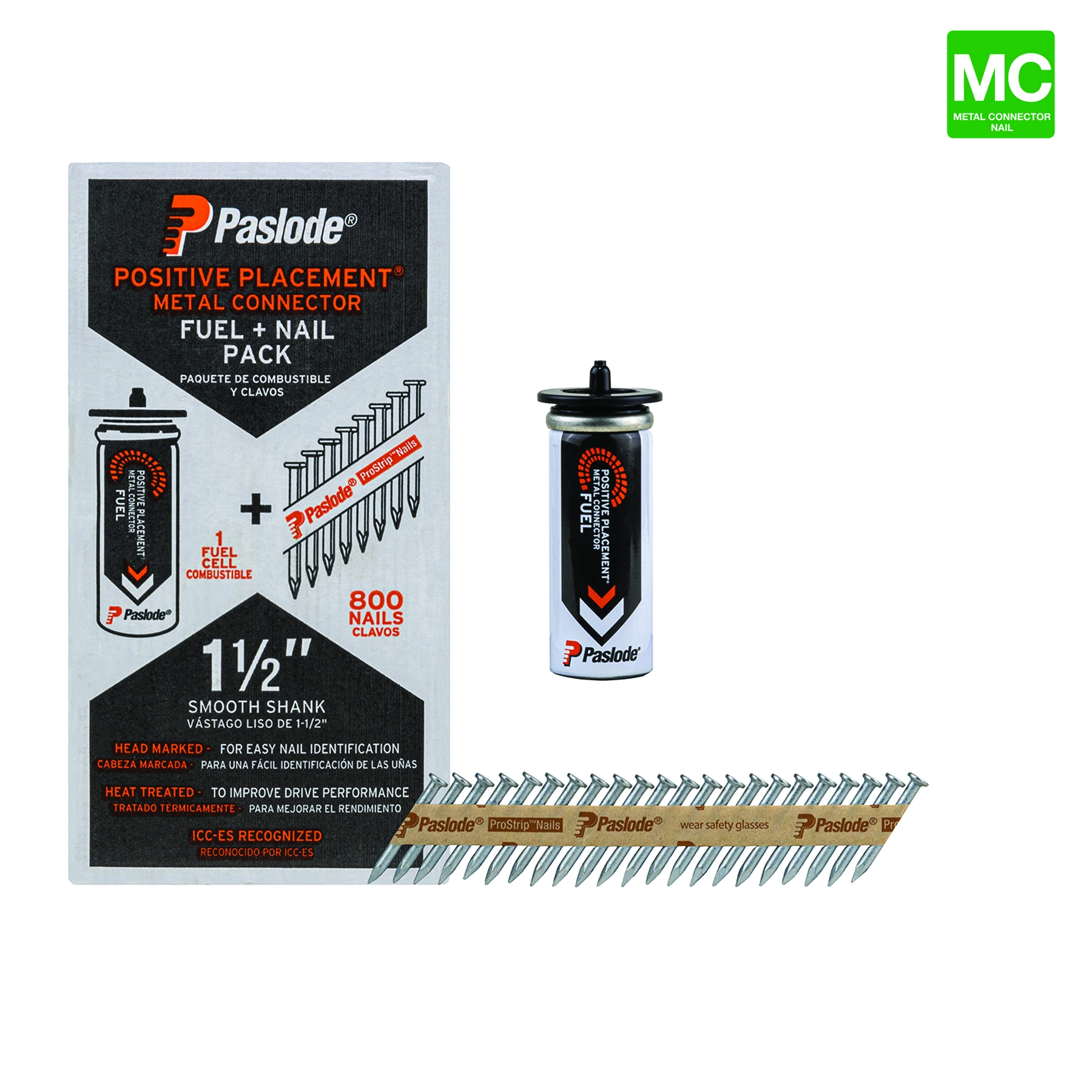 Positive Placement Metal Connector Fuel + Nail Pack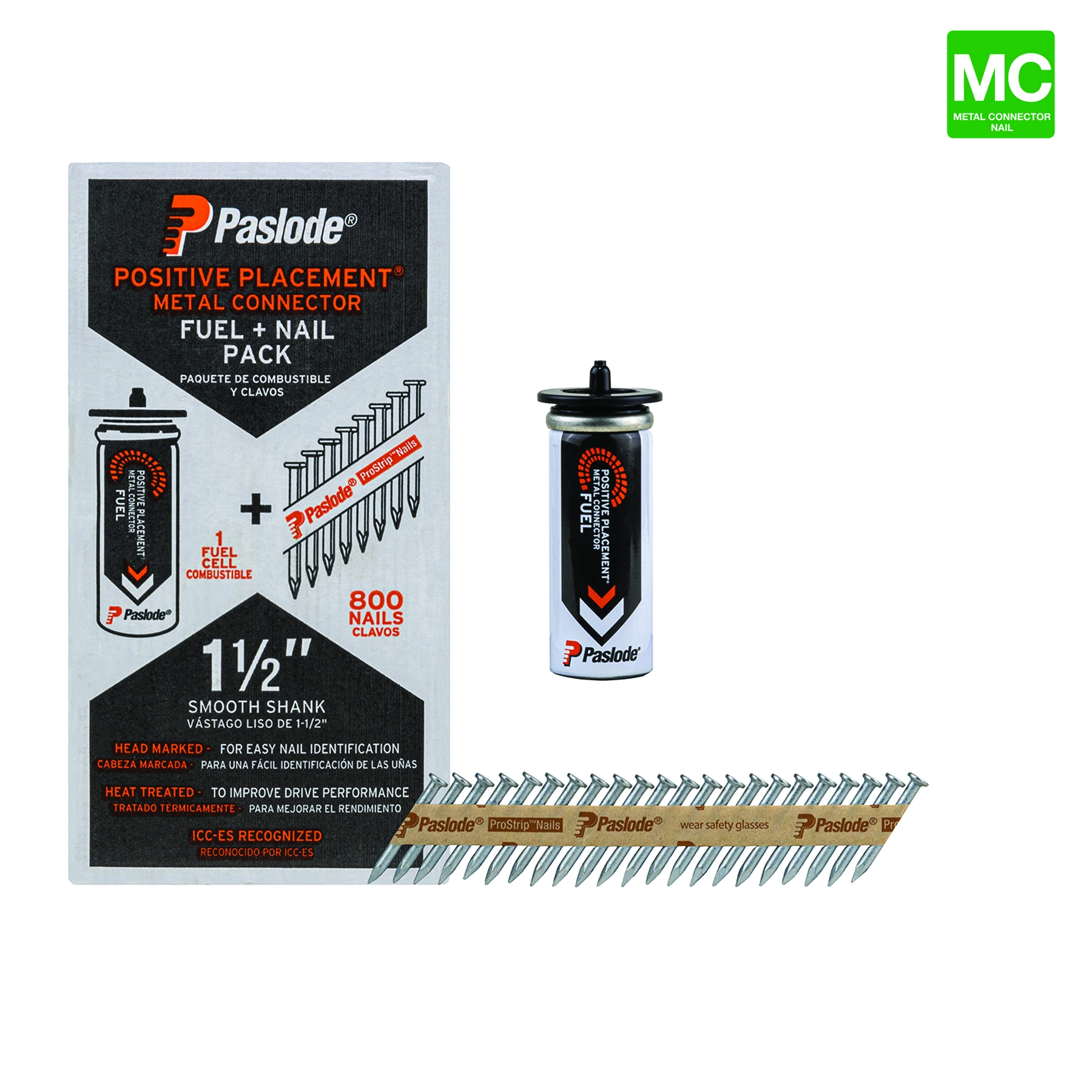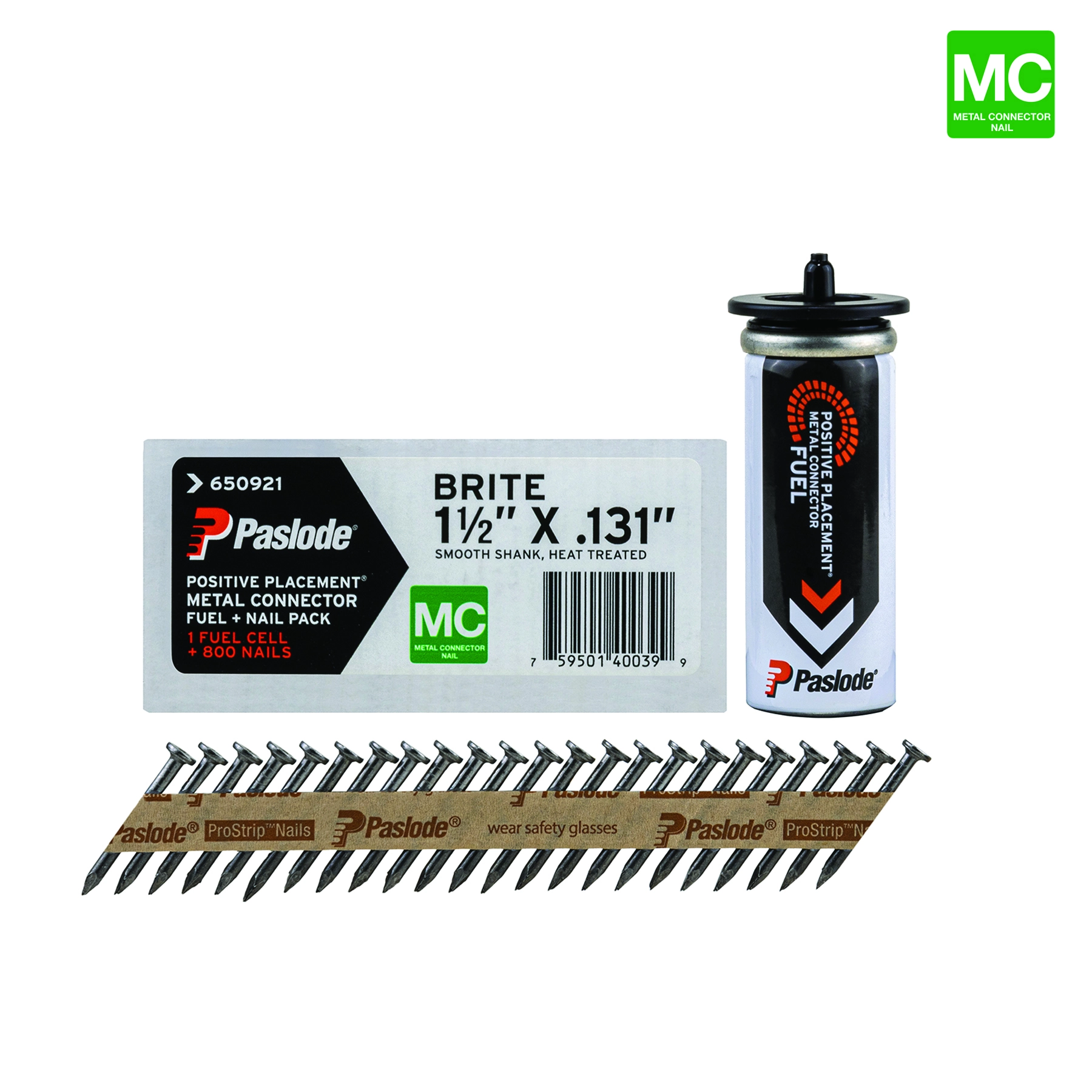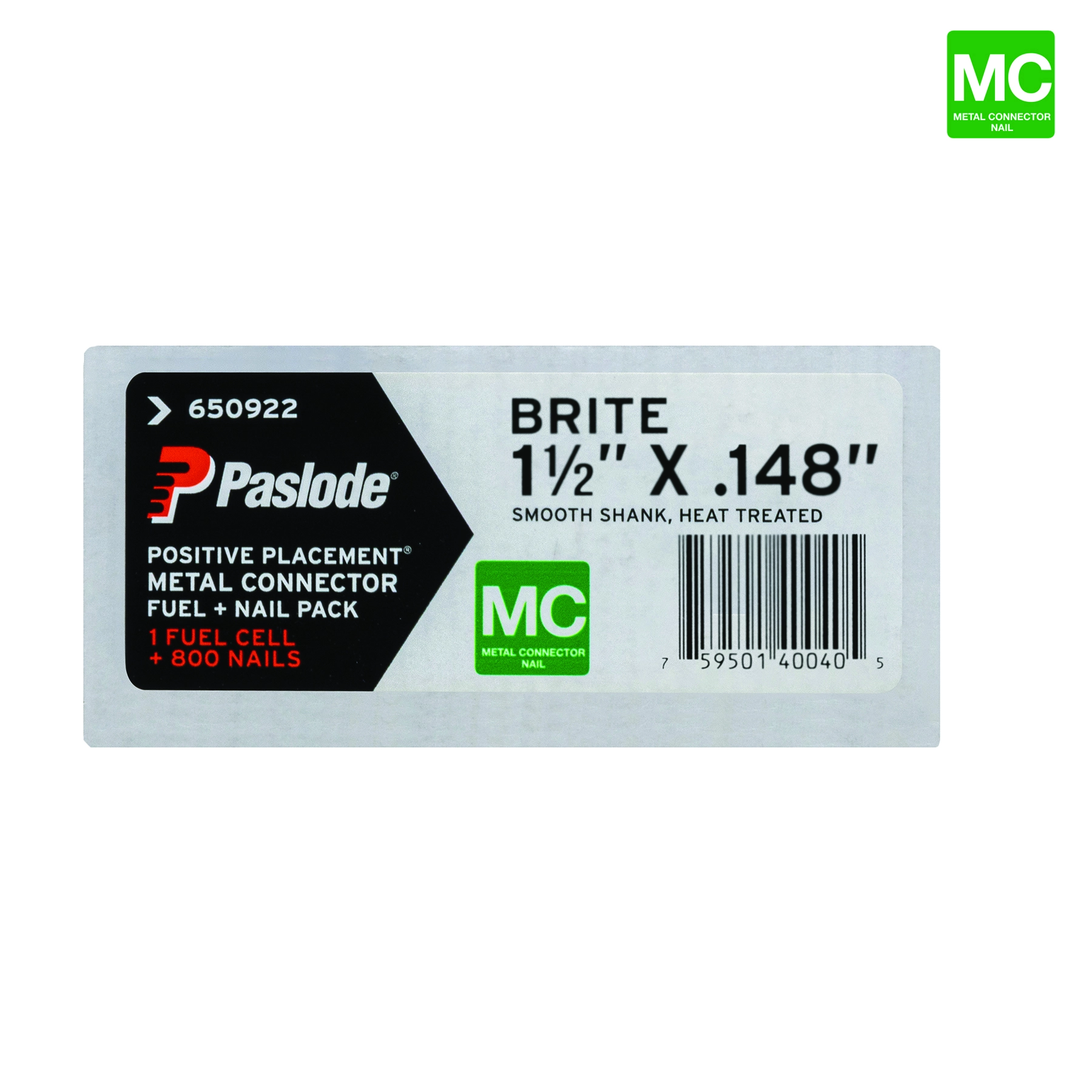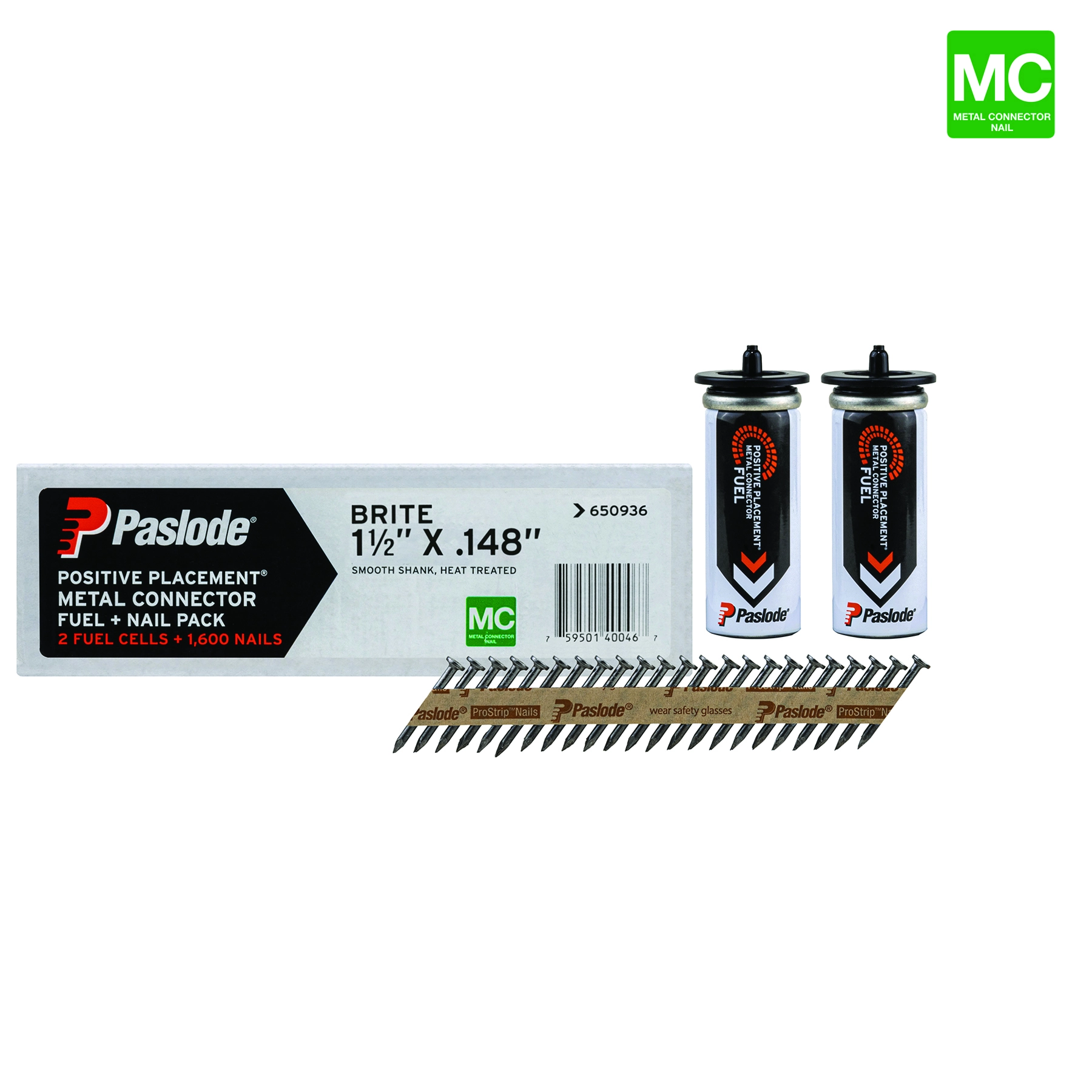 Our Fuel + Nail Packs include the exact number of fuel cells needed to fire all the nails in the pack. The nails work like a fuel gauge—when you drive all the nails, it's time for more fuel—allowing you to maximize your productivity.

Heat treated metal connector nails with Pro-Strip collation are engineered for strength and consistent performance and are building code recognized for trust and confidence in the metal connector installation

The marked nail head provides an easy reference for inspectors to quickly identify installed fastener type.