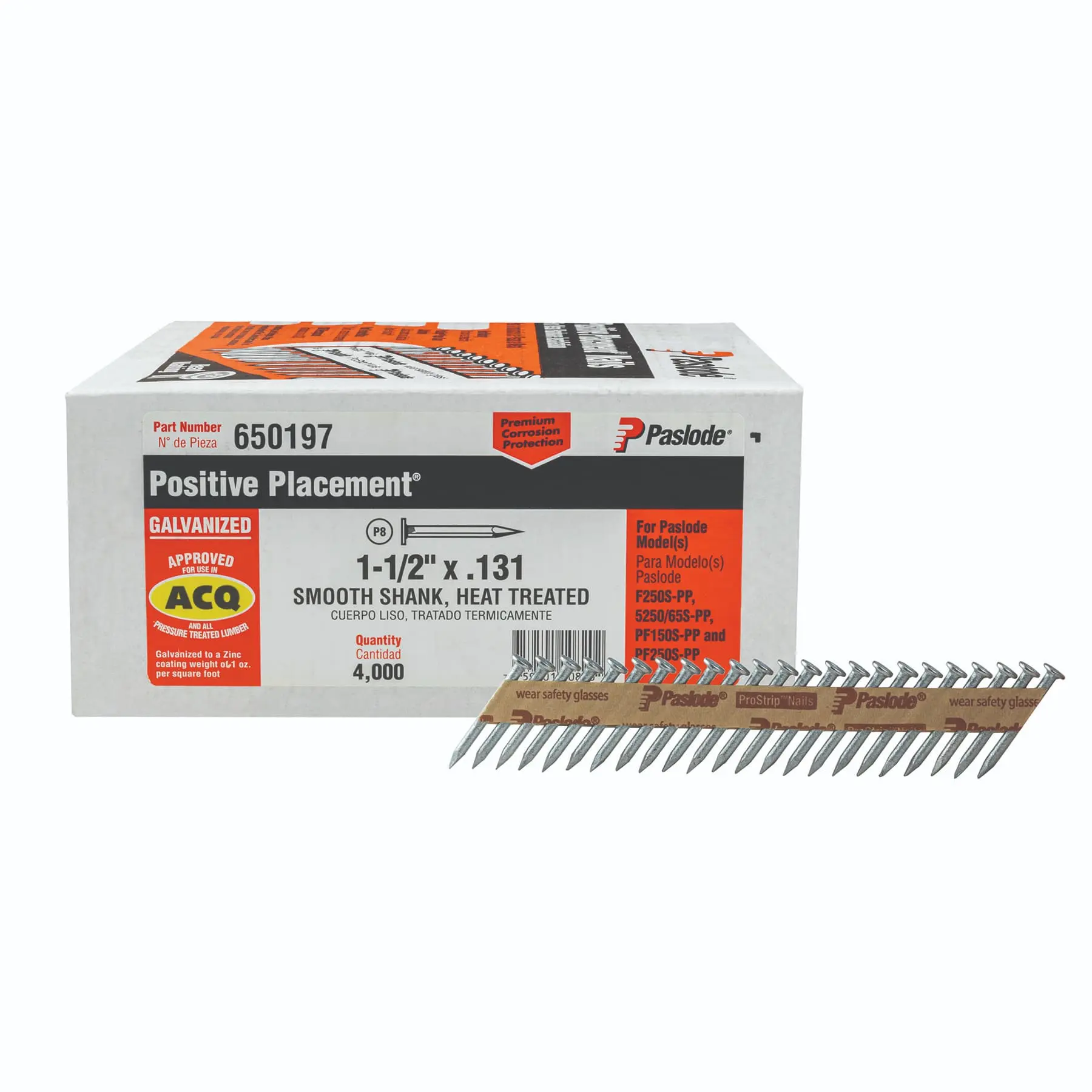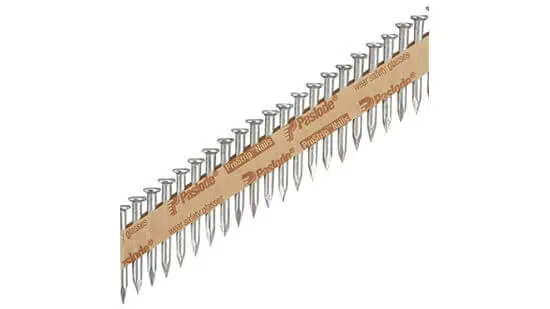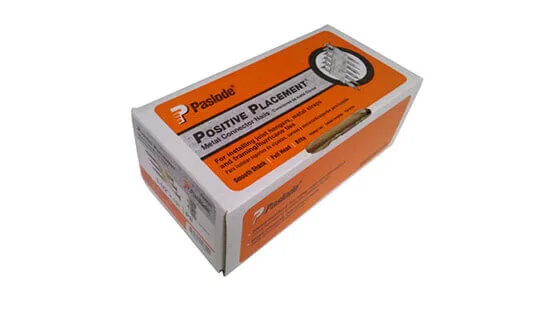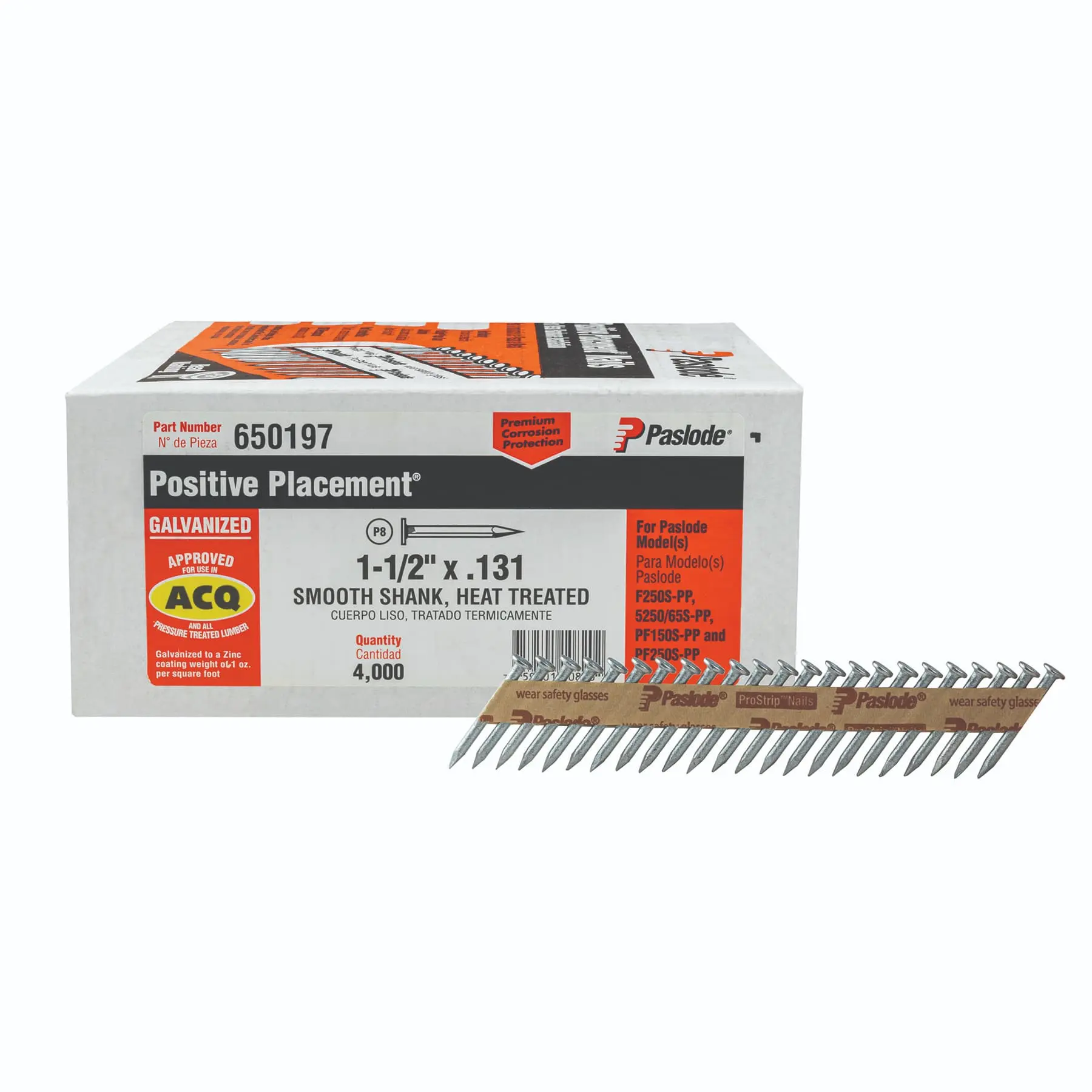 Mechanical Galvanized Heat Treated Positive Placement Metal Connector Nails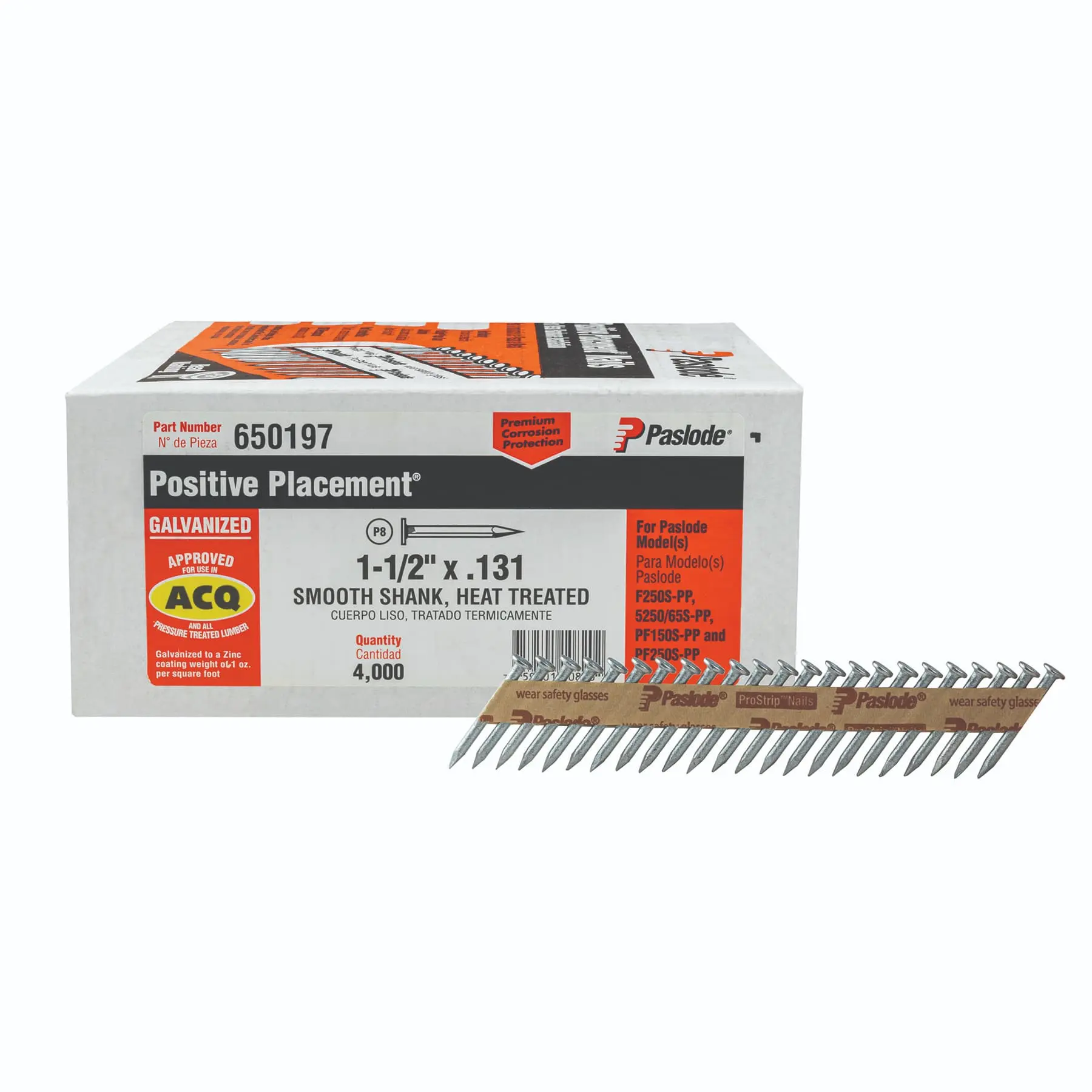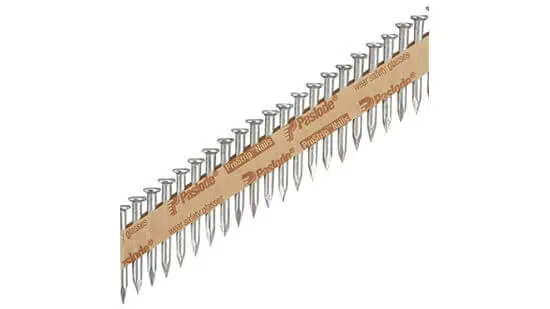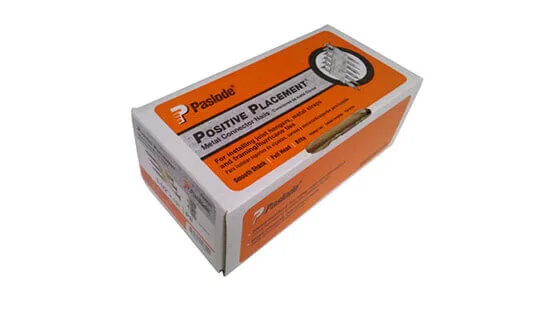 Our Galvanized Positive Placement® Metal Connector Nails are designed to reduce nail bending when driven into metal hardware, even into the toughest material. They're heat–treated with easy–to–see heads that make identification easier during inspection.

These nails are ICC–ES recognized, ESR–2126, ESR–3326. Their galvanization meets ASTM B695 Class 55 and is recognized for use in ACQ and all pressure treated lumber.

Paslode nails are designed to reduce jams and misfires when used with Paslode nailers.